Cosmetic Procedures
BOTOX, Juvederm and LATISSE
Blepharoplasty
For patients experiencing droopy or sagging eyelids - or simply excess skin around the eyes, Dr. Brian Brown specializes in a procedure known as Blepharoplasty. Blepharoplasty is surgical procedure that includes repairing droopy eyelids by removing excess skin, muscle and fat around the eyes. This condition is mainly related to simply the normal aging process. When we age, our eyelids stretch, and the muscles supporting them weaken. This can cause excess fat to gather above and below our eyelids, causing sagging eyebrows, drooping upper lids and bags under our eyes. In additional to making us look older than we feel, severely sagging skin around our eyes can actually impair our peripheral or side vision. Blepharoplasty can reduce or eliminate such impaired vision. Depending on the severity of the condition, Blepharoplasty can be covered by your insurance or Medicare. Dr. Brown normally performs this procedure on an outpatient basis. To help decide if blepharoplasty is right for you, ask Dr. Brown what results you can realistically expect, and learn the benefits and risks of blepharoplasty.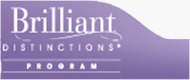 Brilliant Distinctions® Program
Become a member of the Brilliant Distinctions® Program and receive special offers, exclusive invitations, and membership to the Brilliant Distinctions® Points Program where you can earn points on select ALLERGAN® products and services.
Click on the Brilliant Distinctions Program Icon to take a tour and become a member.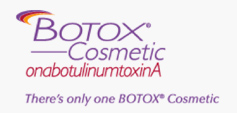 BOTOX® Cosmetic is a non-surgical treatment that is injected directly into the muscles between the brows. It works by blocking nerve impulses to the injected muscles. This reduces muscle activity that causes moderate to severe lines to form between the brows. BOTOX® Cosmetic issued to improve the look of moderate to severe frown lines between the eyebrows (glabellar lines) in people 18 to 65 years of age for a short period of time (temporary). Individual results may vary.
For more information about BOTOX®, Brilliant Distinctions® and Frequently
Asked Questions click here.
To view before and after photos please click here.
Download your Patient BOTOX® consent form.

What is JUVÉDERM® XC?
JUVÉDERM® XC is the smooth gel filler that your doctor uses to instantly smooth away wrinkles around your mouth and nose. With just one treatment, you'll get smooth and natural-looking results that last up to a year†. JUVÉDERM® XC is manufactured using HYLACROSS™ technology, creating a smooth-consistency gel. It is infused with lidocaine to improve comfort during treatment. With JUVÉDERM® XC you get the smooth results you expect, with the improved comfort you want.
Everyone will notice, but no one will know.
For more information about JUVÉDERM® XC, Brilliant Distinctions®and Frequently Asked Questions click here.
Click here to see before and after images of patients who used JUVÉDERM® XC

Eyelash hypotrichosis is another name for having inadequate or not enough eyelashes.
LATISSE®solution is a prescription treatment for hypotrichosis used to grow eyelashes, making them longer, thicker and darker.
For more information about LATISSE®, Brilliant Distinctions® and Frequently Asked Questions click here.
Click here to see before and after images of Claire Danes and other patients who used LATISSE®