Cataract Surgery and Treatment Downey, CA.
Have you been diagnosed with cataracts? You're not alone.
While being diagnosed with cataracts can at first sound frightening, the truth is nearly 25 million people over the age of 40 have them to some degree. Even more comforting is the fact that cataracts have a safe, simple and proven treatment.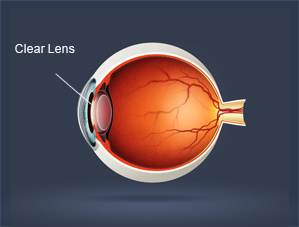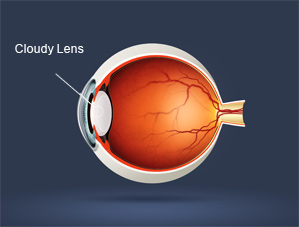 Cataract Treatment
No-stitch cataract removal is one of the most modern surgical procedures in the USA. It is quick (10 to 15 minutes), efficient, painless, and does not require sutures (this speeds the recovery process).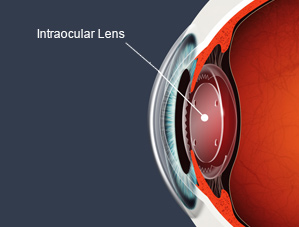 A small incision is made and the cataract is dissolved and vacuumed out. Ultrasound technology is used to remove the cataract, and the replacement lens is implanted. A soft, fold-able intraocular lens replacement (see ReSTOR, Crystalens and Toric IOL's) is then inserted, allowing clear, focused light to reach the retina. A valve-like construction of the tiny surgical opening allows it to self-seal so stitches are not required.
Most patients experience a rapid return to good vision following no-stitch/small incision cataract surgery. In many cases, patients are able to see relatively well without glasses the day following surgery. Fast healing and a quick return to an active lifestyle is one of the popular appeals of no-stitch/small incision cataract surgery.
For most patients, the potential benefits of no-stitch cataract surgery in Downey, CA include:
No stitches - the tiny incision seals by itself
Topical anesthesia provides a rapid recovery
Clear vision returns almost immediately
Less chance of surgical-induced astigmatism
Fewer visits for follow-up care
Little, if any, discomfort